Sea Lion Disentanglement Clinic set for Puerto Penasco 14-16 of November
WorldsAquarium is happy to announce our first Sea Lion disentanglement clinic to be held at Puerto Penasco November 14-16, 2017. Tax deductible donations are being excepted for this program!!
---
WorldsAquarium is proud to announce that we will be starting a Sea Lion Rescue program for the Northern Sea of Cortes. On the 7th of November Myself and Elsa Galindo local Sea Lion Vet. traveled to La Paz, Baja Sur to train with experts from the Marine Mammal Center (MMC) out of Sausalito California in the latest protocols. So many Sea Lions are entangled in mono-filament fishing line each year through out the Sea of Cortes. There is nothing more heat breaking than to watch a Sea Lion slowly strangled to death by carelessly discarded mono-filament fishing line. As these pictures below graphically demonstrate. That is why we have decided to start a program. Within the next few weeks I will be releasing details on our trip to La Paz and what it will cost us to set up this so badly needed program!!
Click Here or on the pictures below for more information our trip to Espirtu Santo Island in Baja Sure where we disentangled three lions!
---
The 18th of May has been decreed Estero del Soldado daythe city council in Guaymas!! This Wednesday the 18th of May there will be an event at the estuary visitor center to commemorate the fact that it has now been 10 years since the estuary received official protection from the state of Sonora and now recognition as it's own day!! Victor Parra Maldonado is the man who made this happen and here is an interview with him below! Gracias Don Victor
As of this moment I don't have more details on the time of this event but will post that info on San Carlos TV and WorldsAquarium home pages!!
Everyone is invited to this event!!

---
The image above is WorldsAquarium's proposal for a Marine Protected Area that would be free of large steel hulled shrimp and sardine commercial fishing vessels that trawl the bottom of the ocean floor. Click here or on the image above for more details.
Para Español haz un click aqui para un PDF en Español!
---
We have another Trimaran to sell to help raise funds for our 501 C3 Non Profit Worlds Aquarium
Pravnova is a very fast 38 foot Trimaran up for sale, click on link of picture for more details!
If interested send me a message via email: WorldsAquarium@gmail.com
---
Vela Lisa was sold!! Now check out our next boat for sale above!!
WorldsAquarium is auctioning off a 31 Jim Brown Sea Runner Trimaran! Help us fund the creation of a Marine Protected Area in San Carlos for 2016! Click here or on the picture of Vela Lisa below.
---
WorldsAquarium Vaquita Marina Observer Program  was very successful and we raised over one thousand dollars, your t-shirts and coffee mugs should arrive soon. Special thanks to everyone who sponsored this campaign!!
---
We have some great perks for this campaign so please sponsor us with the purchase of a t-shirt, hat or coffee mug and remember all contributions are tax deductible! Please help us to help Vaquita Marinas!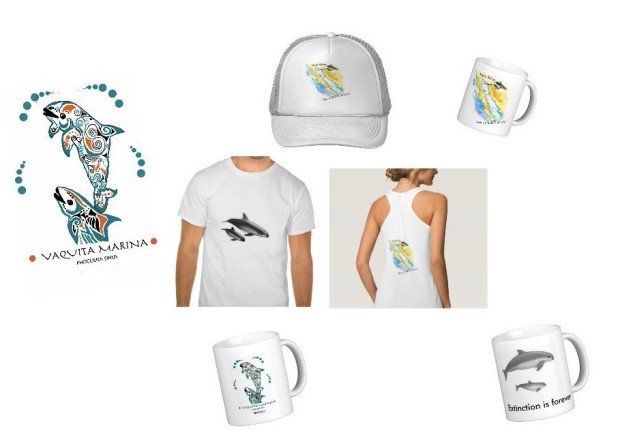 ---
Aug 20, 2015
Worlds Aquarium (WA) is a 501 C 3 non profit dedicated to sustainable management of marine resources in the Sea of Cortes. We are currently working with grant writers on submission of proposals to various foundations for the year of 2016. In a few days WA will publish it's grand vision for San Carlos along with it's newest crowd sourced campaign for Vaqutia Marina. We just wrapped up our efforts to stop the illegal exportation of dorado to the U.S.A. and are now awaiting the decisions of the Presidential Task Force on IUU.
---
WorldsAquarium succeeds in having Dorado listed as an IUU at-risk species, see the press release here!
---
Our most recent story of Sport Fisherman Senselessly killing a small shark can be seen here. This has got to end here in San Carlos.